I was asked by a friend if I could create something from an old door that once hung on her Grandmother's back porch. Of course!! I had just seen this
fabulous piece
from Serendipity Chic. So I was inspired!! I love the song His Eye is on the Sparrow and had seen this quote on a nursery wall. I knew just what I wanted to do!! I cleaned the door and lightly sanded the door in various places. Then I used my cricut machine to cut out the letters to use as a stencil for the quote. Then I cut out the bird silhouette and applied it to the glass. A little grapevine and 3 chandelier crystals to signify a little something special to the owner, and here you have it.......
His eye is on the sparrow and I know He is watching over me....
Matthew 10:29-31
New Living Translation (NLT)
29
What is the price of two sparrows—one copper coin

[

a

]

? But not a single sparrow can fall to the ground without your Father knowing it.
30
And the very hairs on your head are all numbered.
31
So don't be afraid; you are more valuable to God than a whole flock of sparrows.
I hope my friend loves this as much as I do......
Peace!
linking up to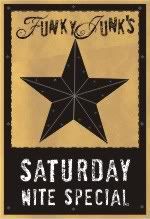 perfectly imperfect